Add hidden fields in your forms

Create and manage your forms easily
Easily add hidden fields
Hidden fields is a powerful feature which allows you to store your customer's data without having to overwhelm your customer with questions and fields.
Hidden fields will help you track information about your customers which could be helpful when analyzing your data.
You can easily add normal visible fields and also add hidden fields which will:
Track your Customer's Id
Track where responders come from and
personalize your form accordingly
Track different versions of the same form
Record extra information about your customer
Segment your audience
Once the form is complete, you will receive an email with all information in the fields and hidden fields.
You can then use this to keep your database updated easily and track information.
Try Formpro and create your form for free!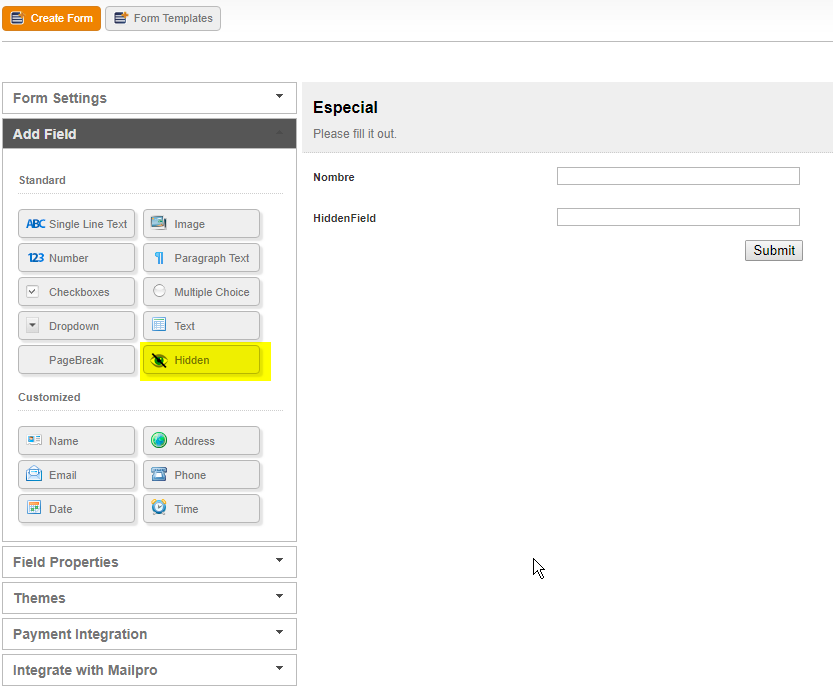 How do I add Hidden Fields?
Once inside your form, simply drag and drop the hidden fields you want to add.
Then configure its properties.
Save your form and publish it as you normally would!